The Return of Kolobok and a Few More Strange Attractors
Agency of Singular Investigations
Opening of the exhibition on August 16 at 19:00
The Center for Creative Industries Fabrika and the Joseph Backstein Institute of Contemporary Art present the project "Return of Kolobok and a Few More Strange Attractors".
Alumni and graduates of the Joseph Backstein Institute of Contemporary Art (New Art Strategies course) will present their new works at the final exhibition, which this year will be held in the experimental space of the Agency of Singular Investigations.
A cross-cutting plot, uniting various author's approaches and points of view, will be the question of the prospects and possibilities of reusing familiar, traditional and even archaic forms in the (hyper)modern world of digital visuality, automation and communication flows.
"Our time unexpectedly easily swaps the archaic and the supernova, the unexpected and the traditional, the ordinary and the unique. Through this communication foam of days, forgotten, and at the same time familiar patterns emerge more and more clearly: archetypes, primary structures.
The works included in the exhibition represent a variety of methodologies and media, including research projects and work in progress documentation.

Official website of the Joseph Backstein Institute of Contemporary Art: https://icamoscow.ru/

Vernissage and curatorial tour: August 16 at 19.00
Meeting with artists: September 8 at 19.00
Exhibition curator: Stanislav Shuripa

Cover photo: Sasha Slon, Pattern, 2022
Valeria Tynyan, Sisters Endless Fall, 2022
Даты работы: August 17 - October 17, 2022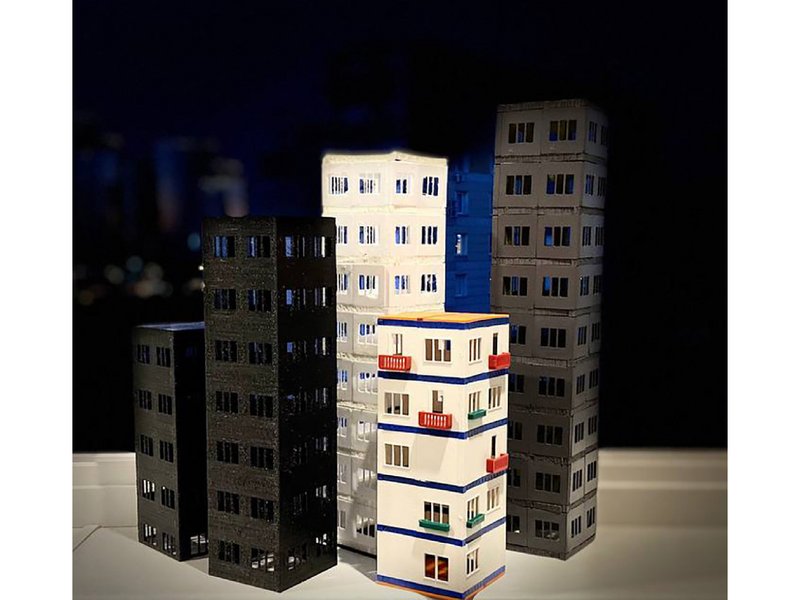 Artists: Anastasia Antipova, Samantha Akhmedova, Mikhail Varyushin, Yulia Dibrova, Anastasia Dunaeva, Nastya Egorova, Alina Klavanskaya, Kristina Kuznetsova, Vasilisa Lebedeva, Victoria Mukhonko, Kristina Pashkova, Maria Pinus, Apollinaria Pisarenko, Katya Romanova, Igor Sever, Alexandra Slon, Alexander Sokolov , Valeria Tynyanaya, Alexander Shameev, Olga Shcherbakova, Sonya Andrews