Overcoming Damage: exhibition by Ivan Florensky
Tsekh Otdelki
Opening of the exhibition on November 8 at 19:00
Ivan Florensky's personal exhibition Overcoming Damage is a multimedia project that includes painting, sound art, video art, installation and performance.
The artist proposes to pay attention to the subjective symbolic and semantic structures of the universe he created. Within its framework, the trumpet becomes a symbol of human sinfulness in the broadest sense of the word. As human nature changes, so does the world around us. But even in abandoned, dreary and gray industrial landscapes there is a place for beauty and harmony. To see this beauty in the damaged world and in man means to see the possibility of overcoming the fallen state.
Picturesque works are urban, industrial and rural landscapes, which always have pipes: factories, thermal power plants, nuclear power plants.
The sound art work is based on field recordings made mainly in Moscow and the Moscow region. These are the sounds of trains, subways, cars, the mechanical sounds of motors, the sounds of the crowd, the sound of faulty electrical appliances. In contrast, natural sounds are heard: the singing of birds, the murmur of water, the crackle of burning firewood.
In addition, the exhibition will feature a video based on shooting urban and rural landscapes: industrial areas, thermal power plants, night light sources, forests, fields, water. The video was created in collaboration with the director of editing, artist Valery Kononenko.
The central object of the exhibition project will be a large-scale installation, which is a pipe more than two meters high. During the vernissage of the exhibition, a performance will take place, in which this installation will be involved.

Information partners of the Center for Creative Industries "Fabrika":
Даты работы: November 9 – December 10, 2022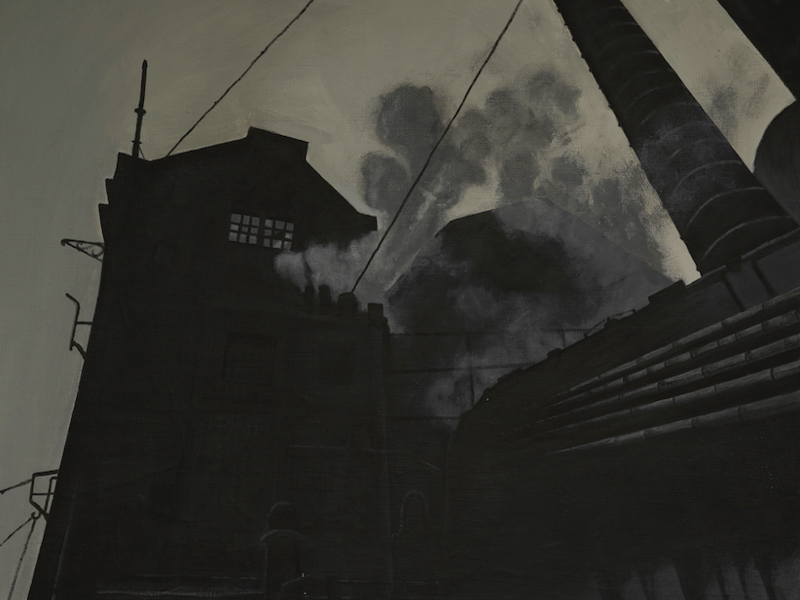 Ivan Florensky was born in 1993 in Moscow. He graduated from the children's studio at the Pushkin State Museum of Fine Arts. After that he studied painting in the studio of additional education under the guidance of his father, the artist V.P. Florensky. He graduated from the bachelor's degree (2015) and master's degree (2017) at Moscow State Linguistic University with a degree in theology. From 2020 to the present, postgraduate student of the Faculty of Philosophy of Moscow State University. Since 2018, he has participated in many group exhibitions, including at the Zverev Center for Contemporary Art, the Open Club Gallery, the Ekaterina Cultural Foundation, the Khodynka Gallery, the Bashmet Center and other institutions. Lives and works in Moscow.