"PGT": personal exhibition of Valery Chtak
Olivie
Opening of the exhibition on September 8 at 19:00
Center for Creative Industries "Fabrika" presents a solo exhibition of Valery Chtak "PGT". The exhibition will feature a large-scale painting installation by the artist.

About the exhibition:
"In my recollections, it was not a village. It was a big and real city.
There was something on every street. About seven hundred people lived in each house.
Every bus had a talking mosquito, even in winter.
Every passer-by knew how to juggle. Most of the cats knew how to ride a bike.
I'm not sure if I lived or been there. Just read about him.
Vague and memories of this reading.
It seems that even the inhabitants of these gigantic houses did not remember the name of this city.
No, of course, everyone remembered everything, and I still remember, but I have always been sure that beautiful poems and songs are born from vague memories. A trite to describe the streets and theorize seems boring.
Songs and poems can also turn out to be insipid and untalented, but here you can at least rely on feelings. Well, emotions, at the very least.
Each time the arrival of Count M.S. He always came for a short time, with an incomprehensible purpose and suddenly. In his entourage, a man in a hat was often seen.
It was rumored that he only presented himself as a count, but in fact he was a prince.
Why he caused such a storm of enthusiastic emotions, I never understood.
Undoubtedly, he was a bright and outstanding person, but only those with whom he communicated could appreciate this. With those who were delighted with him, he was not even familiar.
The man in the hat, on the other hand, aroused unfairly rare interest.
Although he not only played the mandolin excellently, but also spoke Latin well, and understood topography.
He often said that his father knew Academician L., but no one noticed this.
The name of the man in the hat was Nikolay E.

Vera Yablochkova
2022
Moscow
Даты работы: September 9 – November 30, 2022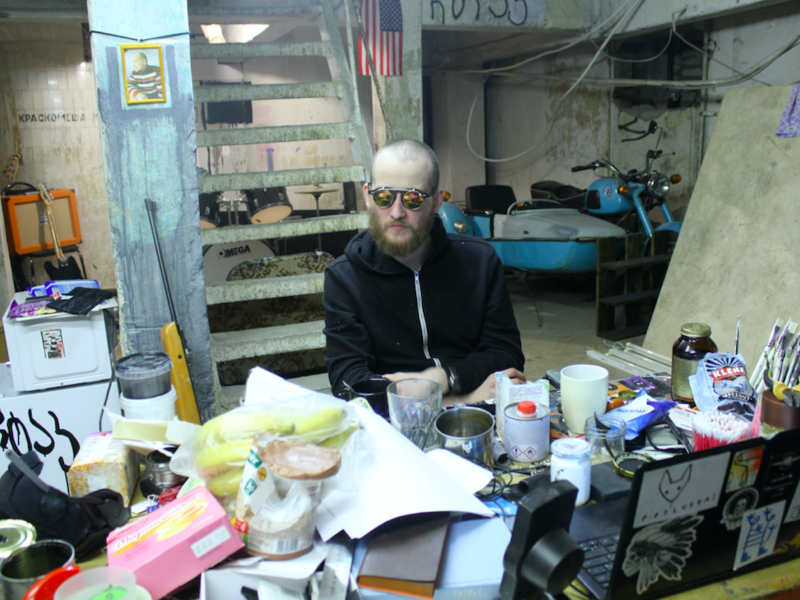 Valery Chtak is a Russian artist, born in 1981 in Moscow. Since 1998, he attended the Avdey Ter-Oganyan School of Contemporary Art and from 2000 to 2005 was a member of the Radek group, a community of artists, musicians and cultural activists that arose on the basis of the Ter-Oganyan school. Since 2002, Chtak has been regularly participating in group exhibitions in Russia and abroad, implementing personal projects. The artist's works are in the collections of the State Tretyakov Gallery (Moscow), the Moscow Museum of Modern Art (Moscow), the Mark Rothko Art Center (Daugavpils, Latvia), the Vladimir Smirnov and Konstantin Sorokin Foundation (Moscow), as well as in private collections of Pierre Brochet, Andrey Tretyakov, Samir Sabe D'Acre and others.