What is left under the water?
Arthaus
Opening of the exhibition on July 14 at 19:00
On July 14, an exhibition by Evgenia Nozhkina "What is left under the water" will open at the Center for Creative Industries "Fabrika".
The project "What is left under water" is about the life of our country, about the flooded regions, cities and villages, about the sacrifices that had to be made for the sake of electrification. Evgenia Nozhkina presents a story that happened to 60,000 people who were quickly resettled from places of flooding in order to create new hydroelectric power plants (ГЭС станции) – the largest at that time in the world.
The descendants of the settlers say that not all buildings and things were transported. Some remained completely buried under the water stream. Somewhere whole streets and – on the "hills" – stone churches have been preserved. In a few days, all that was valued ​by families, that was passed down from generation to generation, and carefully preserved, was trapped under water.
The exhibition will feature documentation on flooded areas, works made of jewelry epoxy resin that preserves "little things" dear to the heart, and an installation in which viewers themselves will be able to look for interesting artifacts. The artist will present her tapestries made of fabric – not bought in a store but "taken" the owners who carefully kept them since that time. Things that evoke memories – children's dresses, bonnets, veils, older brother's shirts, etc. Things that people could not throw away for a long time, but brought to the artist along with their stories.
Даты работы: July 15 – 31, 2022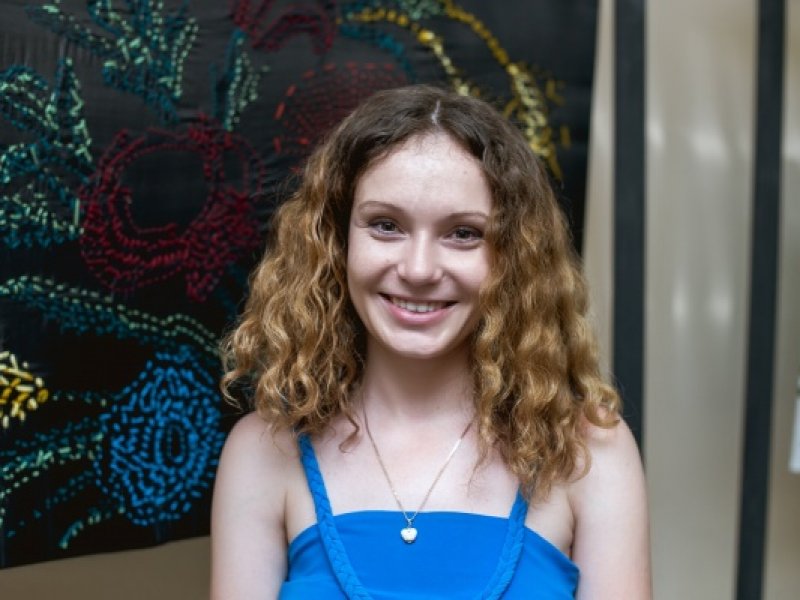 Evgenia Nozhkina (Voronezh, 1986) is an artist who participates in art projects throughout the country and abroad. More than twenty solo exhibitions in Moscow, St. Petersburg, Tula, Kazan, Rostov-on-Don, Voronezh, Lipetsk, etc. She participated in more than thirty group projects: exhibitions, biennials, festivals, art fairs, etc. The red line in all the works of the artist are the memories of different people, stories dear to them. And personal memorable events always add up to the collective history of different places.