Biocenosis: In the dark. In the window. On the floor: exhibition by Ilya Romanov
Olivie
Opening of the exhibition on January 17 at 19:00
"As long as there is dregs, continue. While there is turbidity somehow continue. Somehow continue. With worsening words. Deteriorating look. For there is nothing to see. That there is nothing to see. It's hard to see. To somehow continue to ask where in nowhere is everything? All three. Where are all three last seen worse? Just a bent back. Barefoot walking couple. Skull and unblinking eyes. Where in the tight space? To say only that the space was heard. In this narrow emptiness, the emptiness resounded. Worse, better later."
Samuel Beckett, "Full Sail to the Worst"
Ilya Romanov's personal exhibition "Biocenosis: In the Dark. In the window. On the floor". The site-specific project tells about a strange garden, gloomy but attractive. It is a garden of melancholy, turned into the murk of the present and filled with object-creatures.
The main figurative structure of the project is the windows of the largest hall of the Fabrika Center for Creative Industries — the Olivie Venue. It is the windows, which are most often left behind the scenes, that are the main focus of the exhibition. The light from the windows, which is natural during the day and diffusely muffled in the evening, creates an additional mystical atmosphere of a strange garden created by the artist.
The exhibition will feature a site-specific installation created by the artist specifically for the project. The exposition will be complemented by knitted objects, musical compositions from the author's project of the artist "Stupor mundi" and other works.
Information partners of CCI Fabrika:
Даты работы: January 18 — February 16, 2023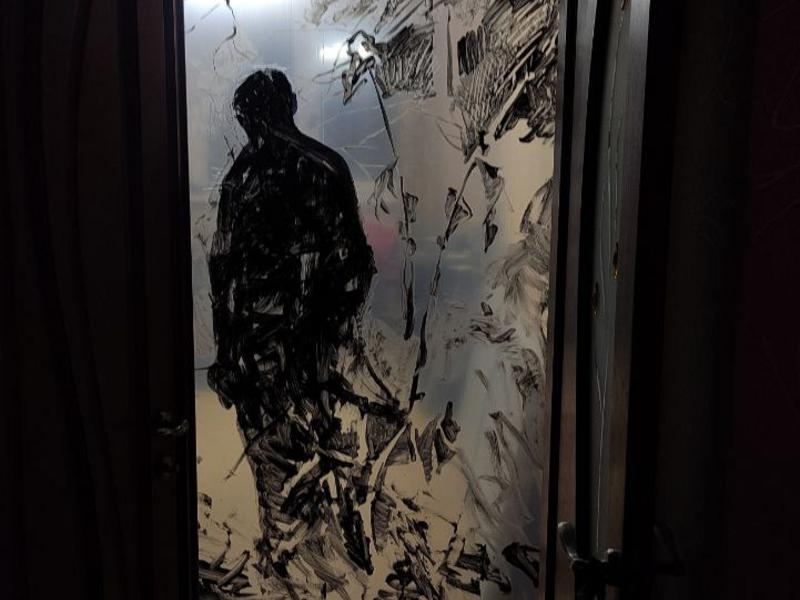 Ilya Romanov is an artist, born in Moscow in 1985. In 2008, he graduated from the Moscow State Art and Industry Academy named after S. G. Stroganov. Works in Moscow — in the oldest Botanical Garden "Aptekarsky Ogorod". The artist creates gardens in life and in art. Member of many collective projects, including: "Heavy-Metal" (gallery "Regina"), "It seems that something is missing here" (Winery), "Stop! Who goes?" (Moscow Museum of Modern Art), "Waiting Environment" (Gallery 21) and others. Selected personal projects: Found Gardens (Electrozavod Gallery), Surface (Gallery White).