Studio of Care: Meeting 1
Art Residence
This studio was conceived back in January, but today this topic has suddenly become a hundred times more relevant. To take care of yourself now is to regain your agency, to move from the position of an object for manipulation - on whose behalf actions are carried out, who is blamed, deprived and excluded - into the position of a subject who controls his life. From the point of fear and guilt, which paralyze, to the point of responsibility, which prompts action. Actions to preserve our values, which, it seems, have been desecrated forever, but this is not so, they continue to live, and our task is to deconstruct the ideas imposed on us and connect the parts of life split into "before" and "after" back into our own narrative.
We will conduct open (free) workshops with various kinds of resource practices - bodily, writing, literary, art therapy, astrological, as well as create support projects for vulnerable groups. Perhaps we will do something else that we did not plan before.
The practices of "care for oneself" are understood by us as self-preservation and an act of political struggle, as a non-distinguishing between caring for oneself and caring for another, as Audrey Lord formulated it. "Personal as political" practices, assuming that personal therapy is political therapy, as Carol Hanisch put it. The practice of developing knowledge about oneself and the technology of "production of subjectivity", as Paul Preciado writes about this, following Foucault, he considers the unity of the body and mind, and taking care of oneself as a way to be with oneself in inextricable connection with others. "Reparative" practices - in the sense of restorative, supporting, as Yves Kosofsky Sedgwick understands this. Emancipatory - liberation - practices.
The project will start on April 2 at 16:00 with a presentation where the hosts will present their workshops and open registration for them.
On the same day, from 18.00 to 20.00, the first meeting will take place - a seminar of supporting practices from yoga techniques, body therapy and a narrative approach, which will be conducted by Tatyana Volkova.
Schedule and meeting details coming soon.
Photo by Daria Kuzenkova
Dates: April 2, 16.00
Address: Perevedenodskiy pereulok 18, Art Residence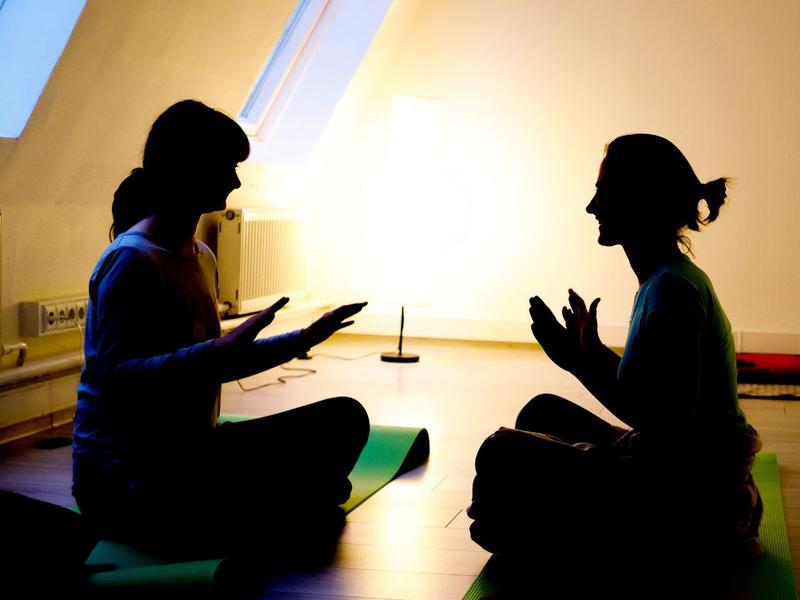 Leading workshops: Ekaterina Antropova, Ilmira Bolotyan, Tatiana Volkova, Galina Leonova and Anastasia Soboleva, Katrin Nenasheva, Tala Nikitina, Natalia Nikulenkova, Maria Romanova.