Studio of Care: Meeting 3
Art Residence
Pseudo-scientific workshop of astrological conversations and practices by Tala Nikitina
It is generally believed that only young fools and desperate old fools believe in astrology, voraciously reading the horoscope on the back page of a dubious magazine. And we, modern curators, artists, performers, immediately rush to the same place, answering absurdity with absurdity and extracting meaning and benefit from both Cosmos and Chaos.
The work of the workshop will be built on the principle of traditional women's gatherings, where various spheres of life and character traits will be discussed in a safe atmosphere in the context of the ancient Vedic astrology Jyotish. The first part of the lesson will be devoted to a lecture on the topic of astrology, the second - to questions and conversations on the topic of the lecture.
The result can be new useful habits of the participants, basic knowledge in astrology, and the ability to competently blame everything on retrograde Mercury☺

Studio of Care
This workshop was conceived back in January, but today this topic has suddenly become a hundred times more relevant. To take care of yourself now is to regain your agency, to move from the position of an object for manipulation - on whose behalf actions are carried out, who is blamed, deprived and excluded - into the position of a subject who controls his life. From the point of fear and guilt, which paralyze, to the point of responsibility, which prompts action. Actions to preserve our values, which, it seems, have been desecrated forever, but this is not so, they continue to live, and our task is to deconstruct the ideas imposed on us and connect the parts of life split into "before" and "after" back into our own narrative.
We will conduct open (free) workshops with various kinds of resource practices - bodily, writing, literary, art therapy, astrological, and also create support projects for vulnerable groups. Perhaps we will do something else that we did not plan before.
The practices of "care for oneself" are understood by us as self-preservation and an act of political struggle, as a non-distinguishing between caring for oneself and caring for another, as Audrey Lord formulated it. "Personal as political" practices, assuming that personal therapy is political therapy, as Carol Hanisch put it. The practice of developing knowledge about oneself and the technology of "production of subjectivity", as Paul Preciado writes about this, following Foucault, he considers the unity of the body and mind, and taking care of oneself as a way to be with oneself in inextricable connection with others. "Reparative" practices - in the sense of restorative, supportive, as Yves Kosofsky Sedgwick understands it. Emancipatory - liberation - practices.
Telegram channel of the Studio
Dates: April 17, 15.00
Address: Perevedenodskiy pereulok 18, Art Residence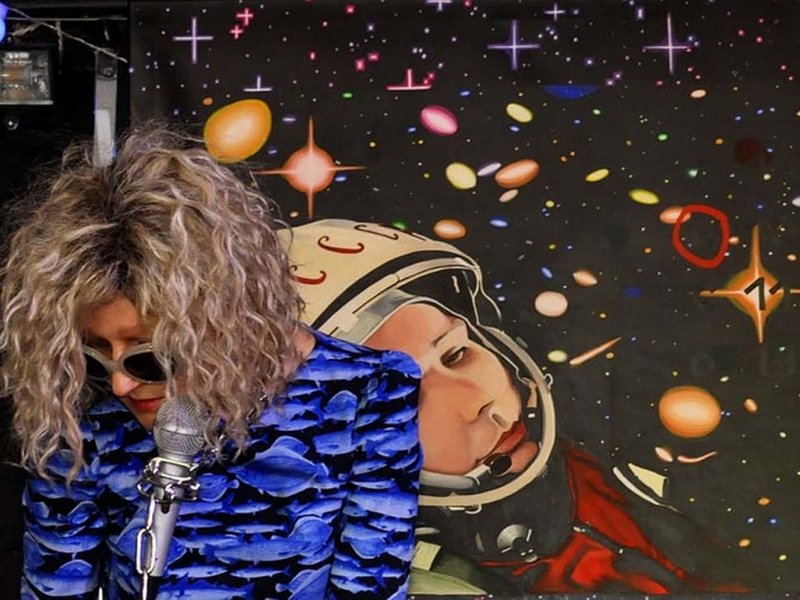 Tala Nikitina is an artist, astrologer, curator, member of the Russian Union of Architects, student of the Rodchenko School.