Studio of Care: Meeting 2
Art Residence
Dramaturgy workshop of Ilmira Bolotyan "Working with conflict situations"
Artist, theater researcher Ilmira Bolotyan will conduct a writing practice, during which the participants will write mini-plays on the theme of the laboratory and act them out among themselves.
Ilmira will talk about techniques that help write plays, conduct exercises on the famous British Class Act program, then the participants will be able to break into pairs to write their own mini-plays and present them to each other. The laboratory will show that the texts for the scene, although they have their own characteristics, are available to work with a wide variety of characters and conflict situations.

Studio of Care
This workshop was conceived back in January, but today this topic has suddenly become a hundred times more relevant. To take care of yourself now is to regain your agency, to move from the position of an object for manipulation - on whose behalf actions are carried out, who is blamed, deprived and excluded - into the position of a subject who controls his life. From the point of fear and guilt, which paralyze, to the point of responsibility, which prompts action. Actions to preserve our values, which, it seems, have been desecrated forever, but this is not so, they continue to live, and our task is to deconstruct the ideas imposed on us and connect the parts of life split into "before" and "after" back into our own narrative.
We will conduct open (free) workshops with various kinds of resource practices - bodily, writing, literary, art therapy, astrological, and also create support projects for vulnerable groups. Perhaps we will do something else that we did not plan before.
The practices of "care for oneself" are understood by us as self-preservation and an act of political struggle, as a non-distinguishing between caring for oneself and caring for another, as Audrey Lord formulated it. "Personal as political" practices, assuming that personal therapy is political therapy, as Carol Hanisch put it. The practice of developing knowledge about oneself and the technology of "production of subjectivity", as Paul Preciado writes about this, following Foucault, he considers the unity of the body and mind, and taking care of oneself as a way to be with oneself in inextricable connection with others. "Reparative" practices - in the sense of restorative, supportive, as Yves Kosofsky Sedgwick understands it. Emancipatory - liberation - practices.
Telegram channel of the Studio
Dates: April 9, 15.00
Address: Perevedenodskiy pereulok 18, Art Residence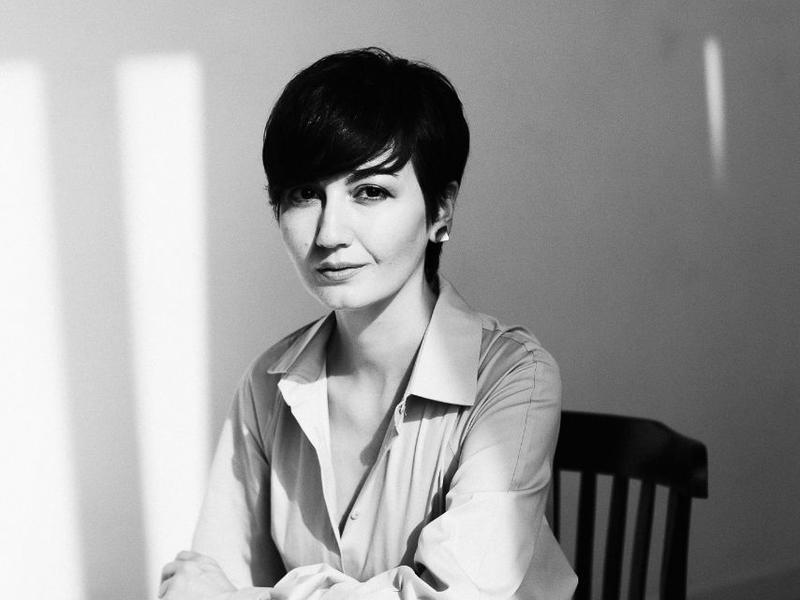 Ilmira Bolotyan is an artist, curator, candidate of philological sciences. Born in 1980 in Chuvashia, since 1999 she has been living and working in Moscow. Actively works with the understanding of feminist and civic issues. Graduate of the Anatoly Osmolovsky Institute of Contemporary Art "Baza" (2011-2013), "Free Workshops" (2014-2015). Co-organizer of the Red Center. She took part in a number of major international exhibition projects and group exhibitions, including: the Shanghai Biennale (2012, as part of the Haunted Moscow program), a parallel project of the 5th Moscow Biennale of Contemporary Art (2013), "East. Deconstruction", a special project of the VI Moscow Biennale of Contemporary Art (2015, VDNKh), etc. Nominee (as part of the Red Center and the exhibition "East. Deconstruction") of the All-Russian competition in the field of contemporary visual art "Innovation" in the category "Curatorial project" in 2016. Photographer: Ekaterina Anokhina