From inside to outside
building 1, floor 2
From March 27, the Favoka Mosaic Studio and the Center for Creative Industries Fabrika are launching a joint project "From inside to outside". As part of the project, residents of the Favoka Mosaic Studio, as well as with the participation of everyone, will create a large-scale mosaic panel, which will be placed on the Fabrika facade.
The main element of the panel will be a dove of peace, referring to the famous white dove of peace by Pablo Picasso, created by him in 1949, four years after the end of World War II.
Creating a mosaic is a separate type of art therapy. In the process of work, a person is completely immersed in creativity and enters a kind of meditative state, thus reducing anxiety and improving concentration.
Absolutely everyone can participate in creating a mosaic.
Every week, a free master class will be held at the Favoka mosaic studio (you can sign up for it on the favoka.art website). During the lesson, participants will assemble a mosaic bird with their own hands, using various materials and specialized tools, immersing themselves in the creative process. Each mosaic BIRD will become part of a large panel.
Favoka Mosaic Studio invites everyone to participate in the creation of a mosaic panel, which will be placed on the facade of the Fabrika Center for Creative Industries at the address: Perevedenovsky lane, house 18, building 11. The panel will be available for viewing by all visitors of the Factory.
Dates: March 27 - May 27, 2022
Address: Perevedenodskiy pereulok 18, building 1, floor 2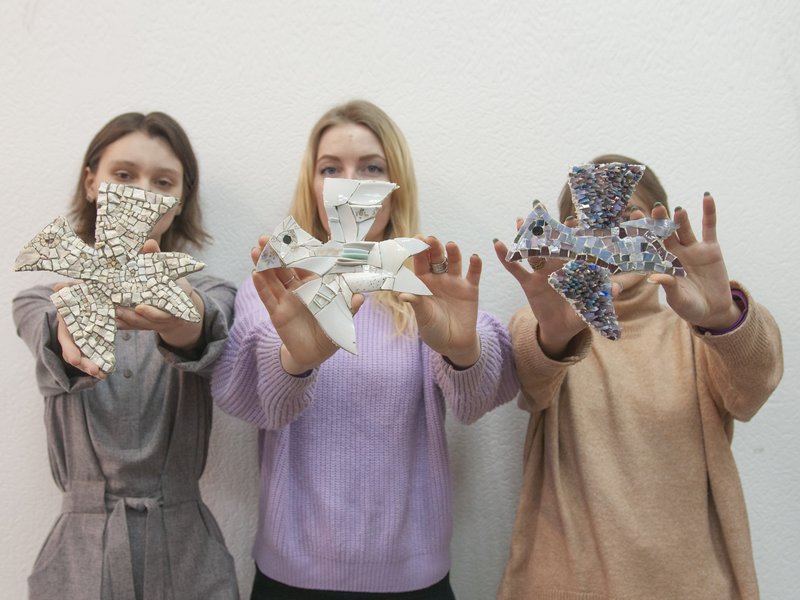 Favoka is a creative workshop for children and adults, where you can learn mosaic from scratch to a professional level. In the friendly warm atmosphere of our studio, you will learn many exciting facts about mosaic art and learn how to lay out a mosaic with your own hands, as well as have a great time in the company of our mosaic teachers. Favoka employs the best mosaic teachers in Moscow, whose experience and knowledge are confirmed by professional education and extensive work experience. Come and see for yourself! "Favoka" is the most suitable place to learn mosaic art.