art.operation
Arthaus
On April 13 and 14, from 19:00 on the territory of the CCI Fabrika, a collective performance "art.operation" will be held. During the performance, anyone who produces physical art objects will be invited to donate any amount of them to the production of a collective sculpture in the form of a "heap" of art in cement. This sculpture will become the personification of the turning point of Russian culture during the "special operation".
Each participant in the performance will have the opportunity to leave their thoughts along with the works about what art can be like now and in the future - all thoughts that do not violate the laws of the Russian Federation will be read out by the performance performer Lilya, immediately before the destruction or processing of the works of their authors.
The author of the idea of ​​the event, Daniil Dvinskikh, does not insist on an unambiguous interpretation of the performance and will be happy if each participant puts their personal meanings into it, however, his understanding of the action sounds like this:
"The most important thing that can be said about all my art now is that it did not prevent the horror that is happening to my country, to the neighboring country and to our entire planet. I always wanted to think that art is one of the best means for working with reality - a kind of modeling tool, but after February 24, everything I did seems to be just empty throwing beads, embellishment and self-entertainment, which lived in a completely different reality and did not could help anyone, in fact being only a simulacrum of action.
But making art is almost all I can do, and I can't help but do it. Since February 24, I have been thinking for a long time what I can do and what gesture will be the most honest. I realized that this gesture should exaggerate the helplessness of art and came across a bunch of 100 of my works, which I just turned into a sculpture a couple of months ago. That performance had completely different, much more personal meanings, but I realized that the form itself perfectly describes my inner feeling of what is happening. It seemed to me that it was worth shifting the focus of the action from the personal to the collective and offering to share my experiences in an artistic form with fellow artists, as well as give them the opportunity to express themselves.
Dates: April 13 - 14, 2022
Address: Perevedenodskiy pereulok 18, Arthaus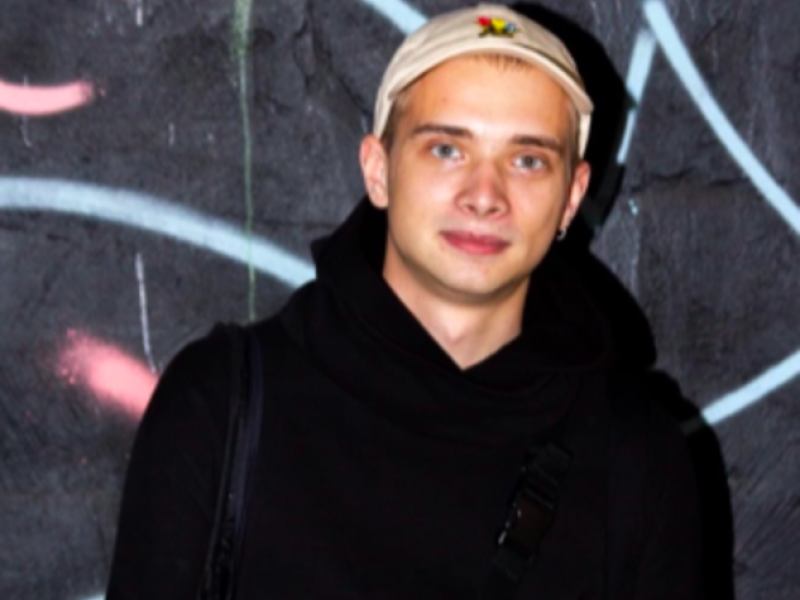 Daniil Dvinskikh is an artist, curator and organizer of events, teacher. Since 2018: Co-founder, curator and organizer of all 6 exhibitions of the art association "Escapes." In 2022, he was a facilitator at the atelier of the GES-2 House of Culture (dismissed for political reasons).