Good Day: event for children by artist Zhenya Davidenko
Art Residence
Children's event "Good Day" and exhibition "Children are future people"
Project artist: Evgenia Davidenko
June 4 at 13.00 - event for children "Good day"
June 4 at 17.00 — opening of the exhibition "Children are future people"
EVENT IS FREE

On June 4, the Center for Creative Industries "Fabrika" will host an event for children "Children are future people." Children aged 7-10 are invited to participate. To register, please follow the link.
The day structurally consists of two activities for children (45 minutes) and one break (20 minutes). The purpose of the classes is a day of organized pampering, and the key task is to form a pleasant childhood memory.
The first lesson "Not Vandalism", within the framework of which the project artist Zhenya Davidenko at the residence plans to draw with children on the walls and floor on special rolled sheets of paper in order to "leave a mark on yourself, mark your height, write down your favorite dessert, draw a self-portrait or say hello to the future". The purpose of the lesson is inner freedom as a form of personal responsibility.
The second lesson is "Freaks", where children will be able to create a self-portrait, as well as discuss with the curator popular images of animation (Spongebob, Cheburashka, Karabas-Barabas, etc.) and think through the history (storytelling) of each character in order to dream up why each of these characters behave in one way or another. Zhenya will also show the children magazines of his childhood (art and engineering) in order to compare and find images similar to those that are relevant today.
During the break, the children will be asked to watch a video showing the wrappers of different sweets and think about how these sweets will taste. Of course, candy tasting is also included in the program.
On the evening of June 4, the exhibition "Children are future people" will open in the same room, where everyone is invited. Works created by children will be part of the exhibition. However, children, of course, can take their works home, not leave them at the exhibition.

If you or your child would like to participate in the Good Day event, please register!
Dates: June 4, 13.00 - 19.00
Address: Perevedenodskiy pereulok 18, Art Residence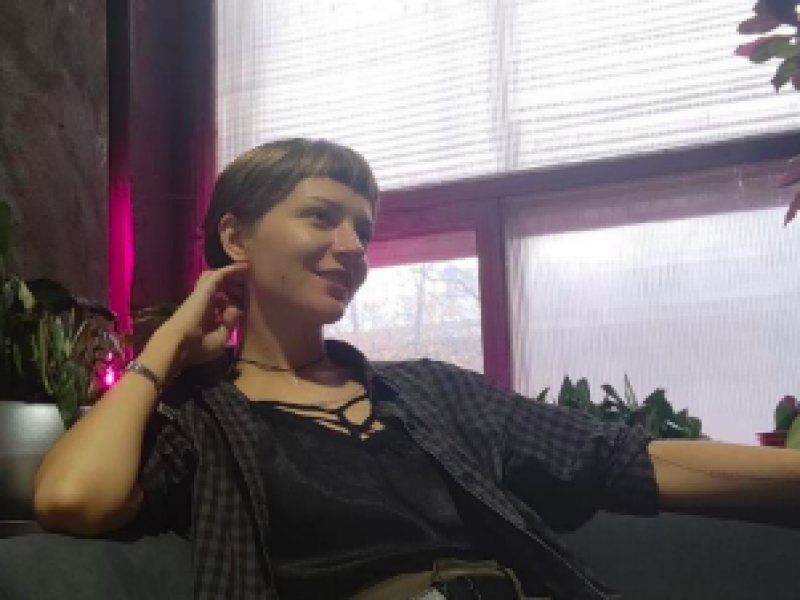 Zhenya Davidenko (Lugansk) – engineer, artist. Artistic practice began in 2017, in the south of Russia (Krasnodar, Sochi). For the last 5 years I have been independently studying the principles of visual expression of thought. The main topics of the work are the study of the principles of visual semiotics of space as the basis for communication between the Soviet, post-Soviet, and current generation. Conditions for the formation of children's identity as a common theme for the dialogue of generations.