Guided tours of the exhibition "to forget is to be?"
Tsekh Otdelki
Graduation exhibitions of "Kaskad" are held this year in different cities and at different venues. This time, the Tsekh Otdelki at CCI Fabrika, became the home of young artists and curators. We invite everyone to view the exhibition together with mediators, artists and project school curators. Every evening one of the participants will talk about the works presented at the exhibition. If you want to listen, sign up here.
The title of this year's graduation exhibition is "to forget is to be?". The concept from a teenage curatorial group is dedicated to understanding reality - sleep, memory and unconsciousness.
"A dream is a reflection of a separate new reality that is formed on the events and experiences of the everyday world. On the one hand, dreams help to throw out accumulated emotions, on the other hand, they are a constant reminder of unresolved issues.
We try in every possible way to abstract ourselves from negative experiences and feelings, but hidden repressed emotions do not go away, they unconsciously affect our worldview. A large number of people cope with the lack of reflection, unconsciously investing their feelings in creative projects" (direction "curatorship").

Photo: Tanya Sushenkova
Dates: June 17 - July 3, 2022
Address: Perevedenodskiy pereulok 18, Tsekh Otdelki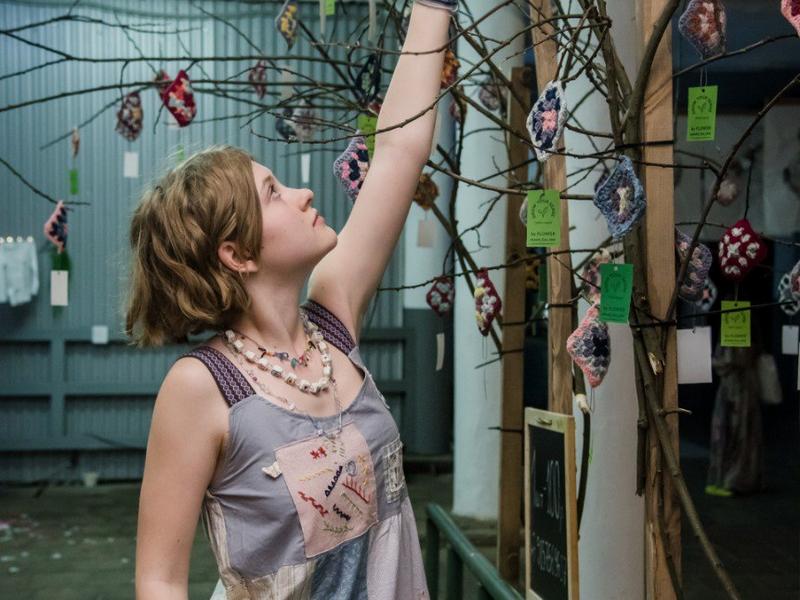 Kaskad is an alternative to the school course "Project Activities", which was recently introduced into the curriculum of high school students. The creators of the project, Sasha Kheifets and Lida Lobanova, want to give students the opportunity to go beyond the school and implement a project in the field of contemporary art in a museum, gallery or any other cultural institution in an interesting format.