Artist's mediations on the exhibition "A Branch Which is Named After"
Tsekh Otdelki
On Sundays from 5:00 pm to 6:30 pm, artist's mediations will be held for the exhibition "A Branch Which is Named After" in the Tsekh Otdelki Shop at Fabrika
The artist will tell how the Konkovo ​​district and the concept of the "garden city" by utopian sociologist Ebenezer Howard are connected, why she chose foil for making memorable "casts" of trees, how she managed to determine the real age of the Apple Garden in Konkovo, as well as many other interesting points, revealed to her during the research project.
There will be three mediations - July 24, August 7 and 21.
The exhibition "A Branch Which is Named After" takes placein the Tsekh Otdelki at Fabrika from July 15 to August 28 and ends with a tea party and tasting of apple jam.
Additional information about the events of the public program of the exhibition, registration for reading meetings and mediation in the artist's telegram channel:
https://t.me/allamirovskaya
Dates: July 15 - August 28, 2022
Address: Perevedenodskiy pereulok 18, Tsekh Otdelki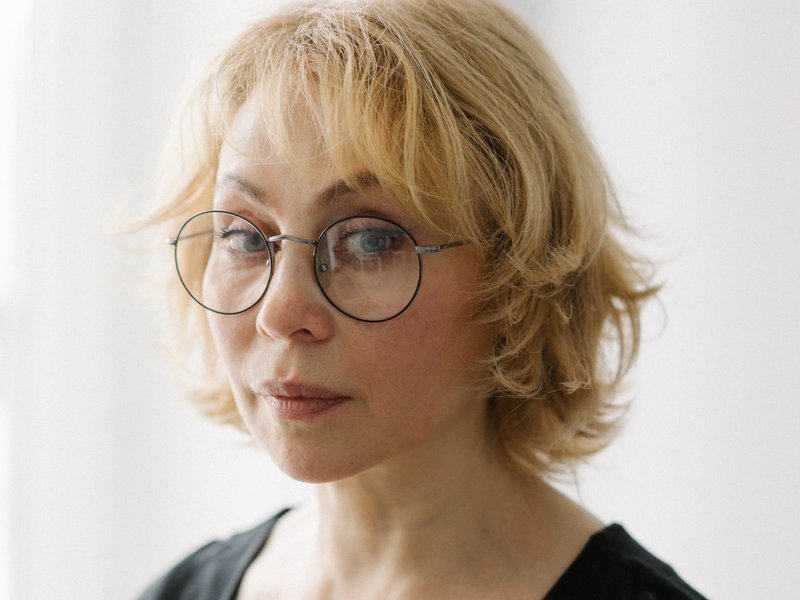 Alla Mirovskaya is a photographer, artist, curator and teacher, urban explorer, living and working in Moscow. In her projects, Alla Mirovskaya works with the themes of memory, place, and identity from a personal perspective. She studied at the Faculty of Journalism of the Moscow State Pedagogical University. Graduated from the Moscow Institute of Contemporary Art Problems (2015-2017). Participant of art exhibitions and projects in Russia, France, Italy, Denmark and the USA. Participant of photographic and photobook festivals in Moscow, Amsterdam, Paris, Vienna, Berlin, Zurich, Hong Kong, New York and Los Angeles. Author of ten self-published photobooks. Co-founder of the Russian Independent Self-Published group, a group of independent Russian photographers and artists who independently publish and promote photobooks both in Russia and abroad. Curator of the direction of art photography at the international festival "Photo parade in Uglich" in 2017 and 2019. Co-organizer of Fotobookmarket — a market for author's photobooks in Moscow and the Fotobookmarket Dummy Award book layout competition. Alla Mirovskaya's works are in the collections of the library of the Garage Museum of Contemporary Art (Moscow), NCCA-ROSIZO (Moscow), the Austrian Cultural Forum in Moscow, the Institute of Contemporary Art Chicago , the Phoenix Museum of Modern Art (USA), as well as in private collections in France, Germany, Italy, Japan, Great Britain, and the USA.